Recent News
The City of Keo staff strive to keep you updated on all matters related to your community. If you do not find the information you need, please contact our office and we will gladly assist you! Subscribe today and receive up to the minute News and important Alerts delivered straight to your inbox.
12/2/2023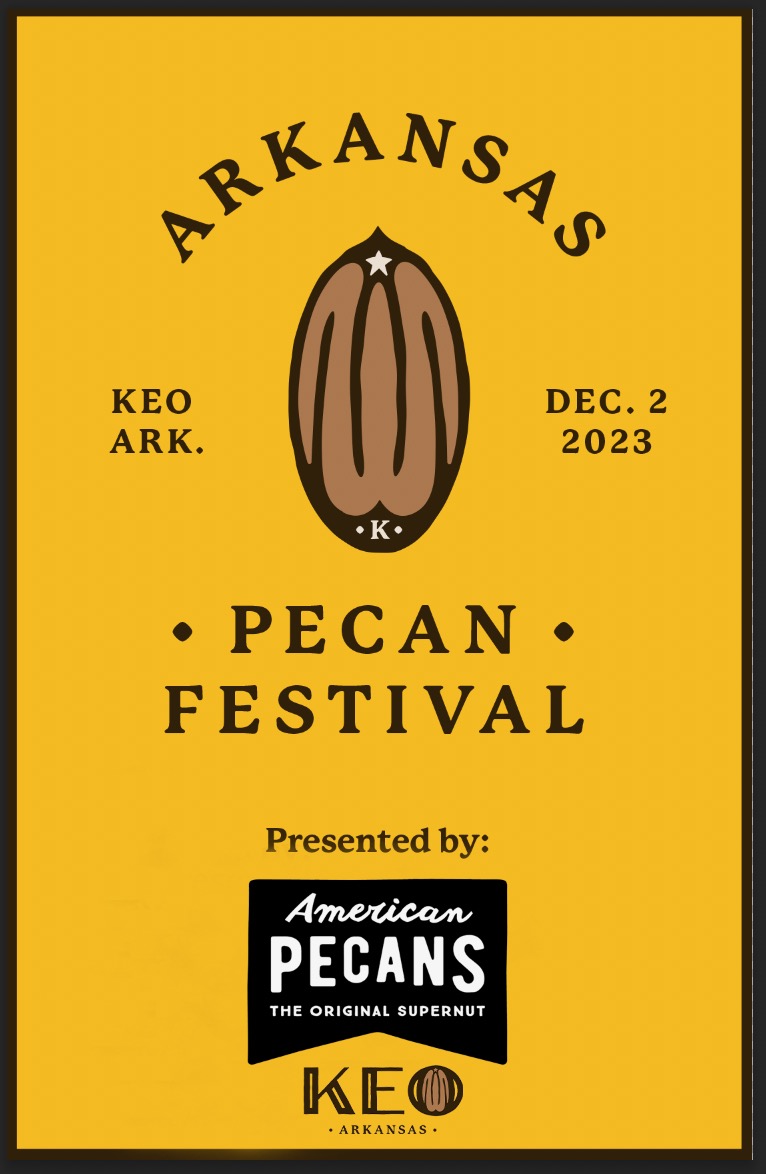 The City of Keo welcomes you to AR Pecan Festival, Saturday, December 2nd, 2023; 10am-7pm presented by the American Pecan Council. The day will start with The Pie Ride departing from the Commercial Historic District on Main Street. The AR State Pecan Pie Championship and Pecan Cooking Contest will judged at noon. Categories include amateur and professional Pecan Pie, amatuer pecan sweet and savory categories. There will be a classic car show. Vendors and makers will have their goods for sale. Live Music starts at 1pm: 2nd St Baptist Gospel Choir, Blackwater Bayou, Jason Lee Hale, Ryan Harmon, and Billy Jeter will headline. Food trucks galore, something delicious for all tastes. Come on down to Keo and check out the Arkansas Pecan Festival. Free admission, and fun for the whole family.
10/7/2023
Come out and join us for the Keo Main Street Market, first Saturday of the month. We have food, fun shopping, and love supporting Arkansas businesses! Makers, growers, and vendors are welcome to set up for free, bring your own tent and table. For more information contact Shannon Hudkins @ (951)378-9138 or shannon_hudkins@hotmail.com.